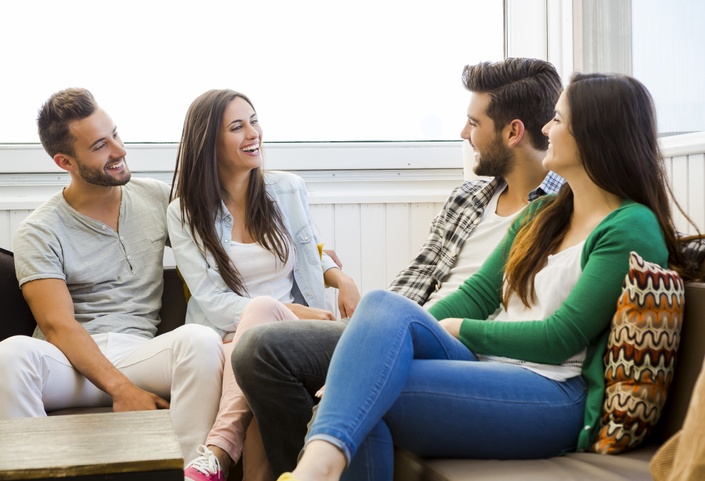 Couple Growth Group Facilitator Training
Learn to Facilitate Small Groups for Couples
This training is for you if you want to work with couples in a small group setting.
Whether you've never worked with a group or you have and simply want to increase your skill and comfort level in doing so, this training is for you.
You want to lead effectively. You want to lead with confidence. This training will give you the tools you need.
If you've been involved in a small group – a marriage enrichment group, perhaps – chances are, your group was started by a couple who have been through Better Marriages leadership training. They understand the group process, the various stages of marriage enrichment and different levels of couple dialogue. They are comfortable and confident leading your group. They know how to deal with problems that might arise in your group. They are at ease and they put other participants at ease.

Many groups, at some point, begin passing around leadership duties. Maybe you've been asked to lead one meeting. You've seen the leader couple lead. You know how to use worksheets or couple exercises. How hard can it be, right?

In reality, small groups tend to get watered down when leadership is shared by non-trained leaders. Believe it or not, there is more to leading effectively than simply passing out a couple exercise and letting everyone take turns dialoguing.

Better Marriages/Close Companions recommends every person in a group take this training. Whether you lead the group or not, this training will increase your appreciation for the actual process and help you get more out of each group session.

If every group participant would take this training, their group would be dynamic and energized. Is your group in a rut? This training is for you. Is your group in need of increased creativity and engagement? This training is for you.

Are you already trained? How about a refresher course to help you get in touch with the reason you decided to lead this group in the first place. Get an injection of energy and purpose. This training is for you!
Following your training, if you'd like to take your leadership to the next level, enroll in the optional Live Group Coaching to meet with certified Trainer Couples ($75 for 6 sessions).

Close Companions has certified Trainer Couples who have years of experience training other couples to lead small groups.
If you have questions like these, this course is for you:
How can we possibly work together effectively without killing each other?
What other resources are available to us as a trained Couple Growth Group Facilitator?
How do we convince couples to be a part of our group?
How do we handle conflict within the group?
What do we do if one partner is unwilling to participate?
My partner is more comfortable in front of groups than I am; will that impact our leadership?
and more!
Frequently Asked Questions
When does the course start and finish?
You have immediate access and study is at your own pace.
How long do I have access to the course?
After enrolling, and your partner both have unlimited access to this course for as long as it's on the internet - across any and all devices you own.
Is there someone who can offer support as I move forward with leading a group?
Yes! Check out our Live Group Coaching course: https://courses.closecompanions.org/p/group-coaching
Are there resources available for facilitators to use to lead a group?
Absolutely. Check out https://www.closecompanions.org/shop.
Course Curriculum
Lesson 1: What to Expect in This Course
Available in days
days after you enroll
Lesson 2: Introduction to Couple Growth Groups
Available in days
days after you enroll
Lesson 3: How to Start a Couple Growth Group
Available in days
days after you enroll